This is a question that crops up all the time and it can really infuriate experienced photographers (e.g. Karl Taylor).
The answer I prefer to give is "one that takes pictures"*
Yes my answer does have a dose of sarcasm but with good reason. Camera manufacturers slick advertising campaigns have brainwashed the public into thinking that buying a better camera will make them take better pictures. But here's the truth… THEY WON'T.
YOU DON'T NEED AN SLR TO GET STARTED
Do you have a smartphone? If you do then you already have a camera built-in that while it may lack the versatility of a more sophisticated camera will still allow you to take photographs. So what can you do with a smartphone camera?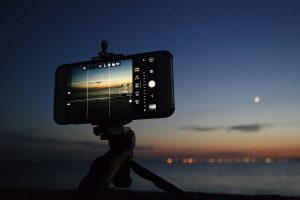 Well you can turn on "grid" lines and use them to learn the basics of composing a photograph. You can experiment with choice of angles and if you download a camera app for your phone you can unlock some more advanced features allowing you to experiment further.
YOU DON'T NEED THE NEWEST GEAR
The camera market has been in decline for some years now. The way manufacturers keep interest in the market is by bringing out new products and trying to convince the general public that they need the latest gear. If you're starting out or moving up from a smartphone you can buy older models on the used market and get an outfit for less money which is ideal if you are a student, or starting out etc.
Take a look at the two photographs of cars below.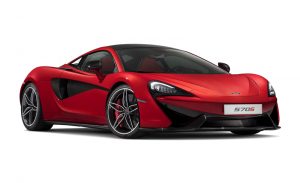 The one on the left is not new or at all stylish whereas the one on the right makes you drool over its sleek lines and fantastic styling. Which one would you like to own? I know its an obvious answer but here's my perspective… To me a car is a metal box on wheels that gets you from A to B! Harsh but true. I know that the car on the left is a mongrel and the one on the right a stallion, but I also know that they both do exactly the same job just one looks nicer and costs a lot more than the one on the left. It's the same with cameras. The key thing to remember is that they both do *exactly* the same job and that is capture light.
Years ago the photography student's camera of choice was either a Pentax K1000, Praktica MTL3 or a Zenit. They were basic 35mm film SLR's with minimal automation with a standard 50mm lens that was easily the rival of high-end marques such as Nikon etc.
Any camera over 6 Megapixels upwards will do the job while you are learning. There's no point in spending thousands of pounds on a camera when you are starting out as it will not make your photographs any better. The used camera market is full of perfectly usable cameras which you can pick up for a lot less money than buying all new.
WHAT WILL MAKE YOU A BETTER PHOTOGRAPHER
A camera is nothing more than a tool for you the photographer's imagination. If you think about it in these terms then the thing that *will* make you take better photographs and become a better photographer is gaining knowledge through learning and practice. No-one was born with the ability to take great photographs, we all had to start somewhere and make the same mistakes. What makes the difference is that with the knowledge and experience new possibilities will open up for you and allow you to push your equipment to the limits of your creative vision.
* For those curious about my statement above. Back in the late 50's my father bought a British made camera called an Agiflex 3 from a local photography store (PSM Cameras in Moss Side).
He took it over to Ireland to photograph a dance troupe and when he got his film developed discovered that all of the pictures were blank because of a faulty shutter. After that he put his name down for a Pentax S1a which was still on embargo after the Second World War. It cost around £100, which back then was a much as a 2 bedroom terraced house!